This week, as a new book by Michael Wolff on Trump's White House dominated the news cycle, a myriad of important news stories and alarming actions and trends went largely unnoticed. Wolff's book confirmed much of what has been speculated about Trump's mental health and competence for the job, and left many new threads to be explored.
This week Republicans have largely united in their efforts to undermine the Russia probe, and congressional committees continued to implode, save for the Senate Intelligence Committee. Sessions, whose job as AG is again in danger, heeded Trump's repeated call to investigate his political opponents. Resignations and chaos continued at Trump's WH, as well as at federal agencies, which despite lacking leadership and staffing, continue to roll back regulations, rights and protections. Mueller's probe continues to broaden and deepen, this week for the first time drawing in Ivanka.
"The List" — weeks 1–52 of The Weekly List are coming out as a book! You can pre-order your copy by clicking here.
Copyright Amy Siskind, January 6, 2018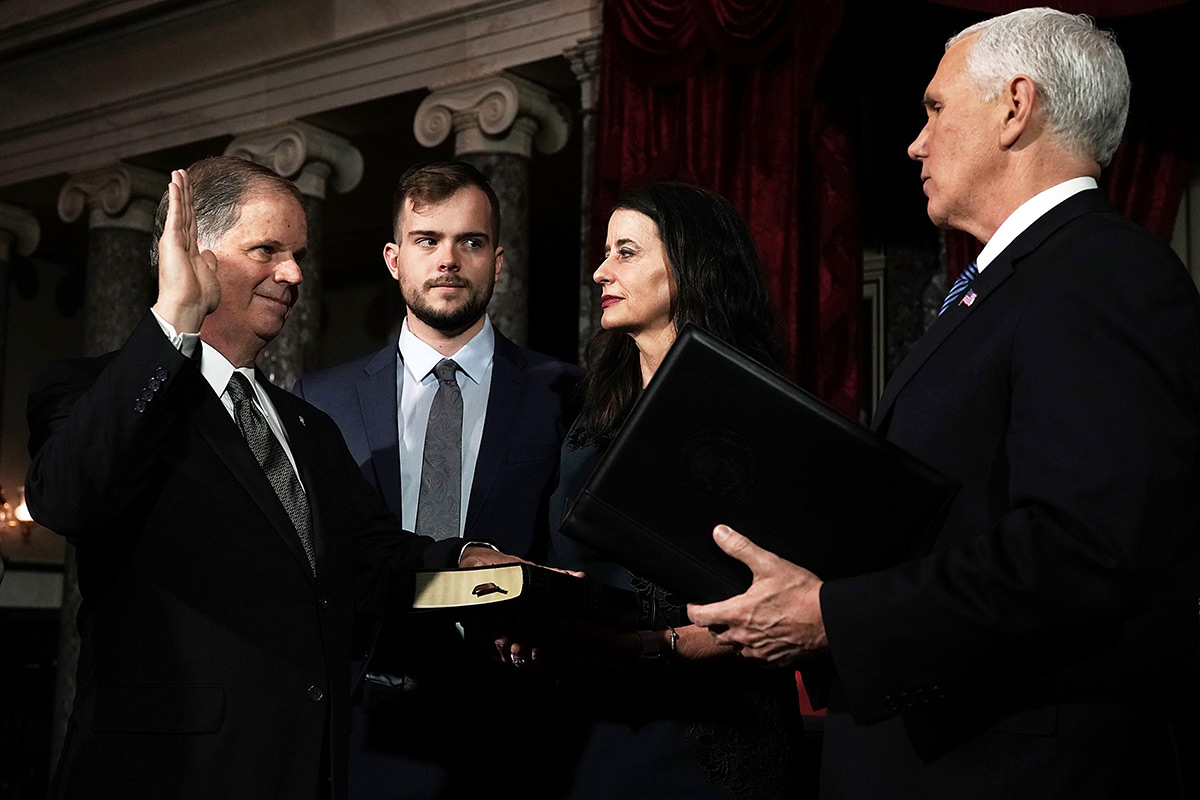 U.S. Sen. Doug Jones (D-AL) (L) participates in a mock swearing-in ceremony with Vice President Mike Pence (R) as Jones' wife Louise (3rd L) and son Carson (2nd L) look on at the Old Senate Chamber of the U.S. Capitol January 3, 2018 in Washington, DC. Carson, who is gay, gave a noticeable stare at Pence, who is an outspoken homophobe.